Smithsonian Science Summer School (S4)
In a proactive response to reversing "summer slide"1  2—a decline in skills that students learn during the school year—the Smithsonian Science Education Center, in collaboration with Horizons Greater Washington, launched the Smithsonian Science Summer School (S4) in 2018. Horizons Greater Washington empowers economically disadvantaged students to reach their full potential and serves local Title 1 youth at three different campuses in the DC area.
Through Horizons Greater Washington's six-week program, S4 provides groups of underserved K–8 students and their teachers with an engaging Smithsonian Science for the Classroom curriculum that includes a full kit of materials for hands-on learning as well as a personalized capstone experience in Smithsonian museums featuring programming related to the science topics they studied.
2018-2019
In 2018, sixth through eighth grade students received the STC module Space Systems Exploration. In 2018 and 2019, first grade received the Smithsonian Science for the Classrooms engineering module How Can I Send a Message Using Sound? and fourth grade received the Smithsonian Science for the Classroom engineering module How Can We Provide Energy to People's Homes?.
At the end of the first summer, the classes came to a Smithsonian museum for a special highly immersive experience focused on the content they had been learning. The first grade group went to the National Museum of the American Indian to visit ImagiNATIONs where they explored sound and through tribal drums, the fourth grade group went on an energy focused tour of the LEED certified National Museum of African American History and Culture, and the middle school groups toured the National Museum of Air and Space Steven F. Udvar-Hazy Center.
The 2019 groups went to the National Museum of African American History and Culture where STEM staff facilitated groups in the exhibit halls and through special hands-on experiments.
2020
In 2020, we had to adapt to transform every aspect of this in-person program—including a highly immersive STEM experience—into virtual experiences that still captured the students' attention. We succeeded!
Smithsonian Science Education Center again collaborated with Horizons Greater Washington to support students across their three Washington, DC-based campuses to participate. Ninety students in grades four and seven participated in the 2020 S4 program.
The program begins with professional development for participating teachers. In 2020, five teachers received online training to ensure they fully understood the curriculum, including resources and lessons.
The teachers then worked with students using hands-on activities from the curriculum that were adapted to be safe and engaging for students learning at home. Materials for at home learning were provided to students thanks to the diligence of volunteers at Horizons who packaged "mini kits" for students to take home. Fourth graders studied How Can We Provide Energy to People's Homes? Their virtual museum visit to the National Museum of African American History and Culture included a hands-on activity that supported their learning about energy and an understanding of how the museum uses solar power to support its energy needs. One participating Horizons teacher commented:
"The Smithsonian provided students insight into the inner workings of energy/circuits through exploration and discovery. In addition, the guest speaker gave an electrifying speech in a show and tell fashion that brought the concepts to life. Students thoroughly enjoyed the experience."
Similarly, seventh graders studied How Can We Provide Freshwater to Those in Need? Their virtual museum visit to the Smithsonian Gardens took them on a tour through the orchid greenhouses, supporting their learning about how water gets from one place to another and providing an understanding of how the Smithsonian Gardens uses water to support its needs.
A Special Thank You to Our Funders
In 2018, S4 was funded by a grant from the Smithsonian Women's Committee.
In 2019 and 2020, S4 was supported by the Smithsonian Secretary and the DCPS Initiative managed by the Office of the Under Secretary for Education.
The Smithsonian Science Education Center is also grateful to Ofinno for its support of the Smithsonian Science Summer School (S4) 2020 program. As a company whose employees have taken STEM careers to an entirely new level, Ofinno understands the impact of STEM-related fields and is fully committed to encouraging more young people to discover and get involved in them.
"STEM professionals have the chance to solve impactful real-world problems, like creating renewable energy or finding a cure for cancer. Working in these [STEM] fields gives you the freedom and flexibility for new ideas that affect everyone's lives and influence how our world changes." — Ali Cirik, Ofinno Wireless Technology Specialist

"The Smithsonian curriculum is relevant to all students and can be adapted for any STEM class. It is very well thought out and easy to navigate for teachers and students." — Participating Horizons Greater Washington Teacher
The A. Anne Ellingsen Bowers Endowment
1 AfterSchool Works! (2017). AfterSchool Works! NY: the New York State Afterschool Network. Retrieved: http://www.nysan.org/wp-content/uploads/2015/06/Summer-Learn...
2 McCombs, J. S., Augustine, C. H., Schwartz, H. L., Bodilly, S. J., McInnis, B., Lichter, D. S., & Cross, A. B., Making summer count: How summer programs can boost children's learning. Santa Monica, CA: RAND Corporation, 2011; http://www.rand.org/ pubs/monographs/MG1120.html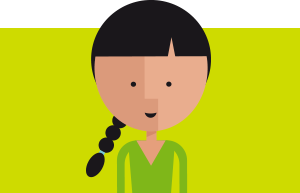 Want to learn more?